The PSO2 Tweaker is a replacement for the normal PSO2 launcher, used to update, patch, and launch the Japanese version of the game. The Tweaker adds several options to the game, such as the option to automatically download and install the English patch and any updates to it, configure your game settings, update your game quickly, and much more!
→ Click here to download/create an account for PSO2
→ Click here for a guide on how to set up the PSO2 Tweaker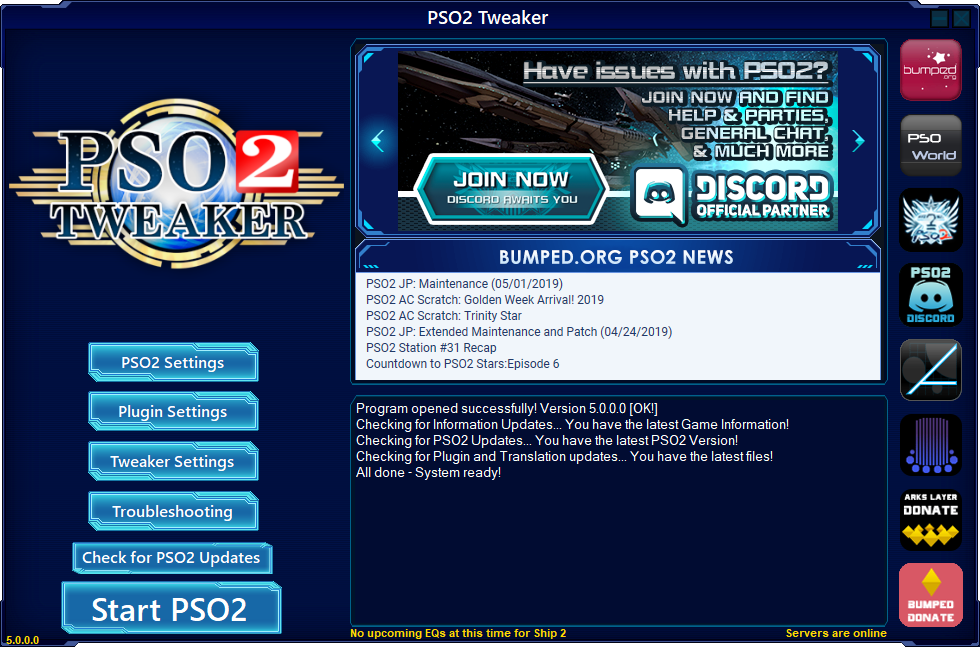 Download links
Setup file (Recommended)
EXE only (Advanced users)
.NET Framework
The tweaker requires at least the .NET Framework 4.6.2 to run in Windows. You can grab the installer for that here.
Changelog